Cheryl Cook
Figure Drawing:
Drawing Skills Can Bring New Life to Your Painting
CHARCOAL and PENCIL
Friday, Saturday & Sunday
April 21, 22 & 23, 2023
9:00 am - 4:00 pm
$345.00 (plus model fee)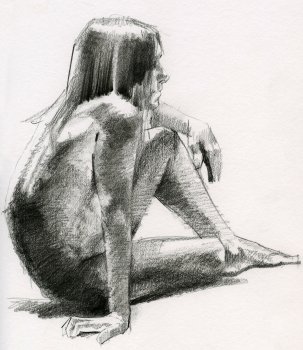 WORKSHOP DESCRIPTION:
Learning how to see and interpret reality through line drawing helps you develop the ability to think and see like an artist. Cookie will lead you through a series of exercises, designed to train the artist to draw figures with accuracy, simplicity and skill. This class will strengthen your figure drawing skills for both beginner and experienced artists. Sessions will begin with short exercises to capture gesture, movement and anatomy.
ABOUT THE ARTIST:
"Cookie" can't remember when she was not drawing or painting. Directly out of college she began her career working for Hallmark in Kansas City; designing, illustrating and sculpting. After moving to Chicago, she worked for ad agencies and packaging companies, as well as drawing courtroom sketches for the Chicago Tribune and, now, CBS. Cookies loves working with fellow artists to share the lessons learned by a lifetime of study. Being continually inspired by other artists makes teaching an ongoing learning experience for both student and teacher.
Website: www.cherylcookartist.com