Tara Will
Pastels,
Immediacy and Color
Friday, Saturday & Sunday

September 17, 18 & 19, 2021
9:00 am - 4:00 pm
$400.00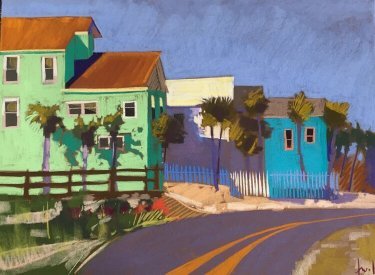 WORKSHOP DESCRIPTION:
Using pastels, we will explore learning to see both abstract shapes and color. Demonstrations, critique, and personal exploration will help students grasp the technical information and application, as well as the bigger picture, understanding of composition, color, and mark making. All of this will be done within the focus of landscapes.
Topics to be covered include: pastel brands, paper types, value, color, composition. Please be sure to bring photo references (preferably landscape/cityscape).
ABOUT THE ARTIST:
Working in pastels, using bold, colorful, expressive marks, Tara seeks to capture the "essence" of her subject. She earned her "Master Pastelist" designation from the International Association of Pastel Societies in 2018, and has exhibited in London, China, Canada, and across the US. Her goal is to provide students the tools they need to find their own voice and be more confident in their work. She participates in international and national plein air events, exhibitions and solo shows. Tara teaches out of her studio, and currently lives in Maryland with her husband and four young children.
Website: www.tarawill.com